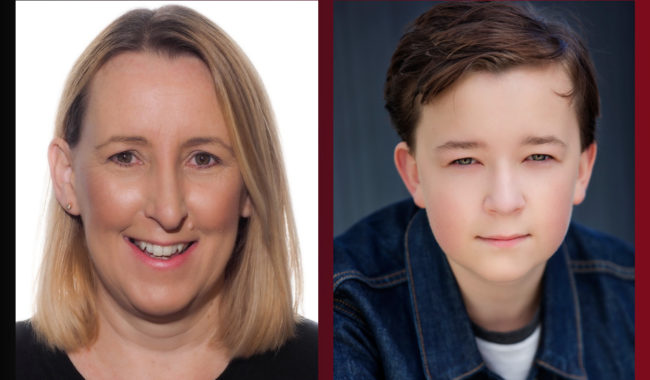 It is a family affair for Joanna & Jack Andrew playing Ruth & Samuel in Opera Hunter's Pirates of Penzance in July/August 2019.
Joanna Andrew is a Conda nominated singer/actor whose performances span from La Boheme, The Merry Wives of Windsor, Julius Caesar, Carmen, Don Giovanni, and Rigoletto in opera, to The Merry Widow, The Gondoliers, Trial by Jury, The Mikado and The Yeomen of the Guard. She was nominated for a Conda for her performance of Lady Thiang in The King & I for Metropolitan Players. She has sung professionally with The International Opera Festival, Opera Australia & The Sydney Symphony Orchestra. She is a noted soloist in Oratorio in the Hunter Region, New England & mid North Coast. She is enjoying singing the role of Ruth for Opera Hunter & being on stage with her son Jack as the Pirate second-in-command Samuel.
Jack Andrew has a distinguished career as a singer, dancer and actor. His career began at 3, winning many prizes at competitions. He has sung with the Australian Opera Children's Chorus in La Boheme, and Parsifal. As an actor he toured for 12 months with Kate Mulvaney's Masquerade, and performed with The Ensemble Theatre Company. He has acted in many television commercials, performed in Underbelly Badness television series, has appeared in many short films, & made his feature film debut for Warner Brothers in Aquaman. Jack is excited to be playing Samuel for Opera Hunter in The Pirates of Penzance.