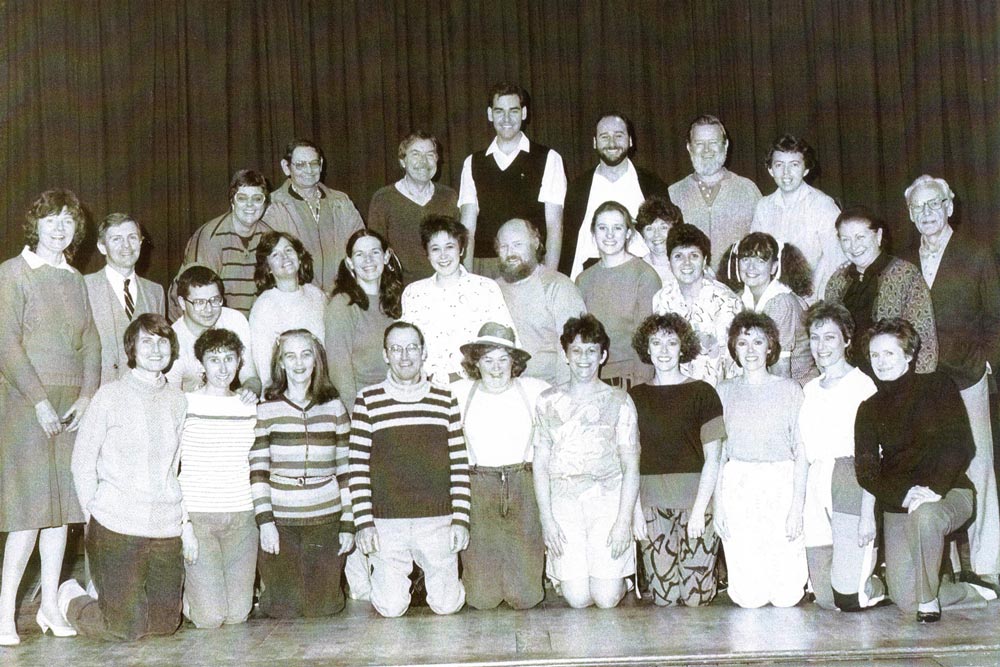 Taken in 1987 at Newcastle High School, this photo shows the people who took part in our very first workshop
On the right are Alan Light, Mary-Louise Ambler and Janice Light who were the mentors, on the left are Mercia Buck, Philip Sketchley and Helen Smith, the accompanists.
Spot some of the singers who have had fine careers, Craig Everingham, Mark Pearson, (Member of Parliament), Linda Barcan, Megan Pryor (Williams), John Dickeson, Hesta Wilce, Karen Hawkins, Susan Hart & Colleen Potts.
Mercia Buck, Philip Sketchley, John Dickeson, Megan Williams, and Susan Hart are still active with company.