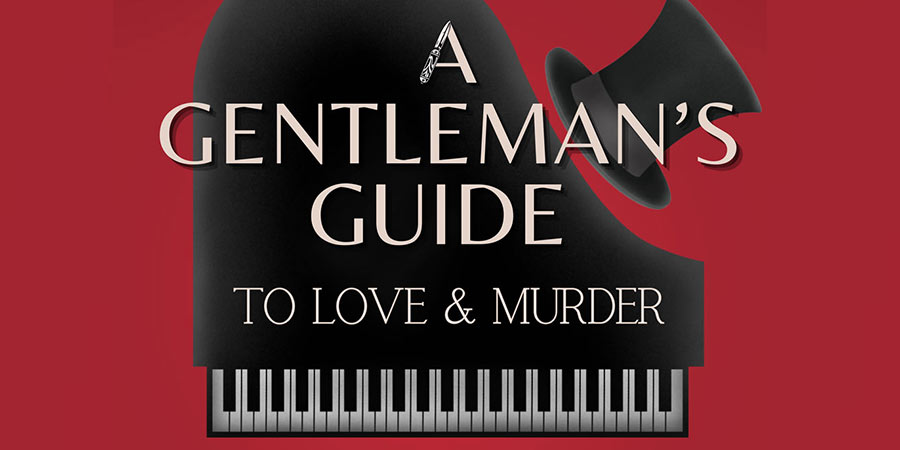 A Gentleman's Guide to Love and Murder.
Opera Hunter presents this Tony Award winning Musical Comedy written by Robert Freedman & Steven Lutvak. Born as the 1907 English novel Israel Rank – The Autobiography of a Criminal – by Roy Horniman, it was developed as an American co-production of The Hartford Stage in Connecticut & The Old Globe Theatre in San Diego.
A parody about an Edwardian serial killer becomes an American romp about upper class greed & hypocrisy. The 1949 British film Kind Hearts & Coronets was another concept based on this novel.
The musical features one singer/actor playing a whole D'Ysquith family (9 people) played by Drew Holmes in a virtuoso performance. Monty, the ambitious distant cousin hoping to inherit the D'Ysquith estate is played by Shaun Young. They are matched in vocal & acting artistry by Rachelle Schmidt Adnum as Sibella, Amber Lewis as Phoebe, and Trish Aumuller as Miss Shingle.
The excellent ensemble cast of three women and three men features Kate Dunn, Freddy Hellier, Thomas James, Brooke Littlewood, Jade Shearman and James Walker.
The show is directed by CONDA award winner Zac Smith, Musical Direction by Mathew Gallimore, Choreography and Assistant Direction by Chiara Patalano, Costumes by Award winning designer Coralie Lewis, Accompaniment by Kieran Norman.
A Gentleman's Guide to Love & Murder will play a limited season at Warners Bay Theatre. Dates are June 24, 25, 26, and July 1, 2, 3.
Read more about Opera Hunter's production of A Gentleman's Guide to Love and Murder here.