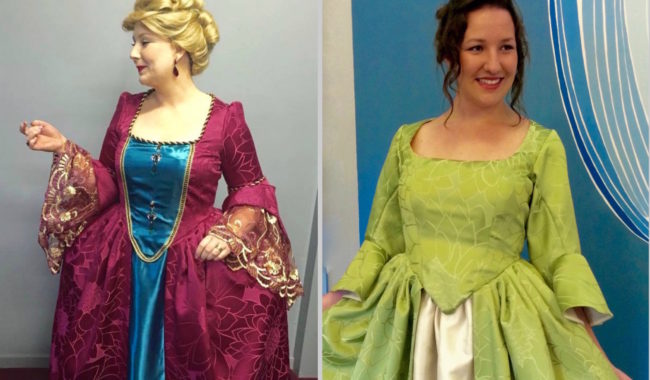 Media release – Opera Hunter
"Student rush night 22 June for Marriage of Figaro"
As part of its ongoing commitment to providing opportunities for young people in the Hunter, Opera Hunter is giving students the chance to see The Marriage of Figaro for $20 at 7:30pm, Wed 22 June 2016. Lake Macquarie City Council, Klosters, Orica and Scenic Tours proudly support the production.
"It is important that young people are given opportunities to enjoy cultural experiences, especially those studying in the arts with aspirations for careers in production, lighting, sound and performance," says Opera Hunter President Mercia Buck.
"The Marriage of Figaro is a great introduction for anyone with an interested in dipping their toes into the world of opera because it is a very entertaining comedy. While it was written some 230 years ago, it is very relevant for today's audience, especially an Australian one. It essentially makes a mockery of the rich and makes heroes of the poor, and the story is told through the eyes of servants who get up to all matter of mischief.
"By putting on a student rush night, aspiring students can support their peers, some who have climbed the ranks and are appearing in their first ever opera production.
"Music Director Susan Hart has been able to guide our young and upcoming opera singers like Hayley Doherty and Ashlee Woodgate, Tashana Hardy, Imogen Bilinski through their roles alongside of established opera singers like Marian Maroney and Opera Australia's Alex Sefton" concluded Mercia Buck.
Opera Hunter is staging the Marriage of Figaro as part of its 30th birthday celebrations and seeks to present a season of high quality opera for all ages of the community. The production is Directed by Michael Blaxland and conducted by Christopher Bearman.
Marriage of Figaro commenced 15 June and continues until June 26 at the Lake Macquarie Performing Arts Centre and moved on to Maitland Town Hall for a final performance on July 10.
Students can see the production for $20 on Wed 22 June 2016. Family tickets for 2 adults and 2 children are $80 for all performances. All tickets are available via (02) 4943 1672 or at www.stickytickets.com.au/operahunter
Media contacts
Justin McKee, Marketing Manager 0404 824 020
Mercia Buck, President Opera Hunter (02) 4943 1672