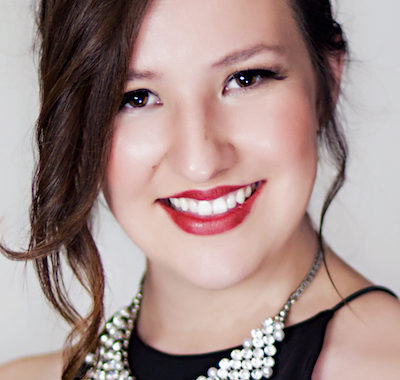 "Opera singer pays homage to her Tamworth roots"
Operatic soprano Ashlee Woodgate recently starred in a production of The Fairy Queen in Sydney and will soon perform the lead role of Susanna in Opera Hunter's production of The Marriage of Figaro.
As Ashlee's career and profile boost, she takes time out to pay homage to the invaluable experiences she received growing up in Tamworth.
"There are so many aspects of my career that are built upon the foundations that were lay for me in Tamworth," says Ashlee Woodgate.
"I received great vocal tuition and guidance at the Tamworth Regional Conservatorium of Music for seven years, which was in part possible thanks to the being granted the Tamara Private Hospital Scholarship in 2012.
"I was cast in my first stage production in 2009. Playing that role in Beauty and the Beast with the Tamworth Musical Society taught me a lot about stage presence and how to bring a character to the stage. In 2011, I was cast as the lead in The Pirates of Penzance, gaining more stage experience and for the first time, learned how to work with an orchestra.
"Learning really practical things like performance etiquette, how to cover up a mistake and how to continue on with the show regardless of what's going on around you are priceless lessons that everyone has to learn if they want a career on stage and I knew when I was young that I really wanted to.
Ashlee completed a Bachelor of Music with Distinction in Newcastle in 2015 and is currently undertaking a Masters of Music Studies (Opera Performance) at the Sydney Conservatorium Opera School.
"What I love about opera is it is beautiful. Being given opportunities early in life helped me to feel the confidence on stage that I need to pursue a career as an opera singer, and without them, I would not be where I am now. I am really grateful for everything that I learned in my home town," concludes Woodgate.
Ashlee's next performance will be in Newcastle for Opera Hunter where she will play the role of Susanna in The Marriage of Figaro, a role shared with long standing soprano Marian Maroney.
More about The Marriage of Figaro here:
https://www.stickytickets.com.au/operahunter/events?page=1
Media contact: Justin McKee 0404 824 020
Image credit: Matthew Smith