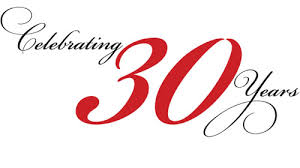 Friday 15 April 2016
"Opera Hunter celebrates 30 years"
In 1986 a group of people came together with a vision of bringing operatic performances to stages throughout the Hunter. 30 years and over 50 productions later, Opera Hunter is preparing for sell out performances of The Marriage of Figaro starting in June 2016 and shows no signs of slowing down.
Some exceptional talents have been involved with Opera Hunter including Jennifer Barnes, Ross Fides, Susan Hart, Matthew Lazarus-Hall, Patricia Rhodes and Philip Sketchley. Mercia Buck was the inaugural president then Colleen Potts headed it up until 1997. Since then Mercia Buck has been the driving force behind it.
"I was at the very first meeting where Opera Hunter was created. Everyone involved was bursting with talent and we were excited to see what we could make happen. I've had the pleasure of watching it develop and have been blessed to work with many wonderful people," says Mercia Buck, Opera Hunter President.
In its early years, Opera Hunter staged operas such as Julius Caesar by Handel, La Traviata by Verdi, The Magic Flute by Mozart, The Telephone by Menotti and Die Fledermaus by Strauss and Carmen by Bizet.
As part of the Bicentennial celebrations in 1988, Opera Hunter presented The Magic Flute at Newcastle City Hall.
In 1993 the company presented Bizet's Carmen at Newcastle's Civic Theatre, as part of the re-opening celebrations of the theatre following a $12m refurbishment. This season was a sell out and the highest earning production for the company to date.
In the year 2000, audiences grew and were becoming two distinct categories; opera and music theatre. Popular musicals were staged in response to the new demand such as Les Miserables, Carousel and The Aristocrats Kids.
"To celebrate our 30th year, we have gone back to our beginnings as an operatic company and will be staging a production of The Marriage of Figaro from 15 June 2016 at Lake Macquarie Performing Arts Centre and later at Maitland Town Hall," said Mercia Buck.
Tickets for The Marriage of Figaro are available at Sticky Tickets: www.stickytickets.com.au/operahunter
Media Contacts
Mercia Buck, President (02) 4943 1672
Justin McKee, Marketing 0404 824 020