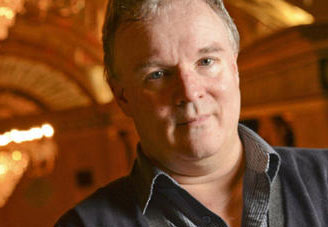 Opera Hunter is thrilled to announce that its June 2017 production of Don Giovanni will be the Australian premiere of the new translation by Jeremy Sams.
Jeremy is a two-time Tony award-winning British translator, theatre director, writer, orchestrator, musical director, film composer and lyricist and Opera Hunter has been grateful for his support and encouragement.
What the critics say about the Jeremy Sams Don Giovanni:
But most of the kudos for the update belongs to Jeremy Sams, who hasn't just translated Da Ponte's libretto, but brilliantly reworked it. – The Wall Street Journal.
This may or may not matter to you, and I would be fibbing if I tried to pretend that I didn't laugh. A lot. – Opera Britannica.
Also worth a mention is Jeremy Sams whose excellent libretto translation captured the opera buffa sense of comedy and tragedy in his lyrics so adroitly. – The Good Review.
The artists sang their music to Jeremy Sams's cheeky translation, which I found entertaining and suitable. – Opera magazine, UK