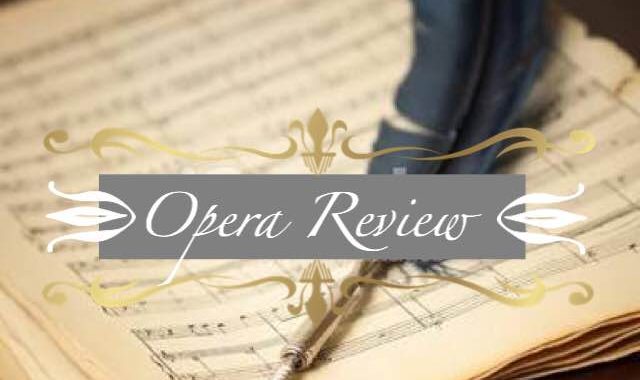 Opera Hunter's 'The Marriage of Figaro' by W. A. Mozart
Lake Macquarie Performing Arts Centre
from June 15th 2016
Opening night of Opera Hunter's 30th Anniversary production of Mozart's 'The Marriage of Figaro' brought to life a wonderful story of love and lust, conniving and victory!
Baritone Alex Sefton's Figaro moved the story on with some great lines as he schemed to stop his master the Count, baritone Jared Lillehagen, from invoking the droit de seigneur (the right for the lord of the manor to sleep with new brides before their husbands could) over Figaro's fiancee, Susanna – soprano Ashlee Woodgate.
Susanna and her mistress the Countess, soprano Georgia Hall, undertook their own intrigues to head off the Count and regain his love for his wife with lots of laughs in the scenes that were shared with Cherubino, Amber Lewis, who relished every note and teenage mood that Mozart assigned to the young page. Like many a farce, the night is not complete until unexpected parents are discovered for the hero, the Count is made to regret his romancing of Susanna and Cherubino starts his love life with Barbarina, Tashana Hardy.
This is a strong cast with wonderful singing, mostly clear diction and the joy of a small orchestra, conductor Christopher Bearman, supporting the drama. Singers in the less glamorous roles like Anthea Harrington as Marcellina, Geoffrey Hicks as Dr Bartolo and Tashana Hardy were very effective whenever they were on stage and kept the story on the boil.
Some roles are shared and so you may hear Hayley Doherty as the Countess, Marian Moroney as Susanna, Ellery Durrant as Don Curzio (John Campbell on opening night) and Imogen Bilinsky as Barbarina.
Treat yourself to a wonderful night of music and laughter and book in to one of the remaining
performances. If you have never gone to an opera, this is an excellent first experience!
Dr Jennifer Barnes

About the author:
Dr Jennifer Barnes is the Director of Barnes Music and a teacher of singing who is a classical and opera specialist. Jenny has had a very diverse career, including a time as a folk singer through to opening night of the season in the title role of Madama Butterfly with Opera Australia at the Sydney Opera House. Jenny's musical journey has been awe-inspiring.