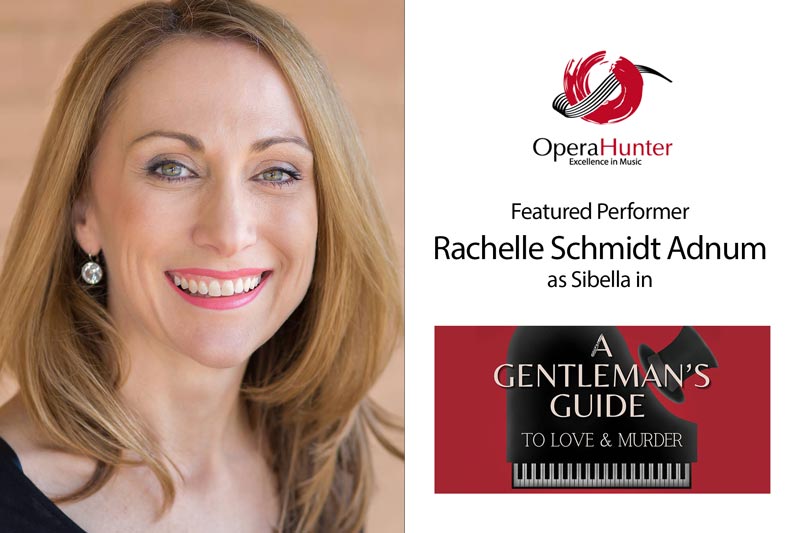 Rachelle plays Sibella in our upcoming production of A Gentleman's Guide to Love & Murder
Rachelle's work in theatre spans more than 20 years. She has appeared in over 40 productions and some of her favourite roles include The Lady of the Lake in SPAMALOT, Donna Sheridan in MAMMA MIA, Morticia in THE ADDAMS FAMILY, The Chaperone in THE DROWSY CHAPERONE, Valerie in THE WEIR, Grenelle in BETWEEN TWO WAVES, Cathy in THE LAST FIVE YEARS , Heidi in HEIDI, and Jane In THE WITCHES OF EASTWICK.
She is a three-time CONDA winner, receiving two awards in 2012 for Elaine in BREATHING CORPSESand The Witch in INTO THE WOODS. Her third CONDA was awarded in 2015 for her portrayal of The Holy Terror, Miss Andrew, in MARY POPPINS.
Most recently, Rachelle appeared in Henrik Ibsen's GHOSTS in the revered role of Helene Alving for All's One Theatre.
In addition to her work on the stage, Rachelle is the Studio Director and a Vocal Mentor at The Voice Studio.
Read more about Opera Hunter's production of A Gentleman's Guide to Love and Murder here.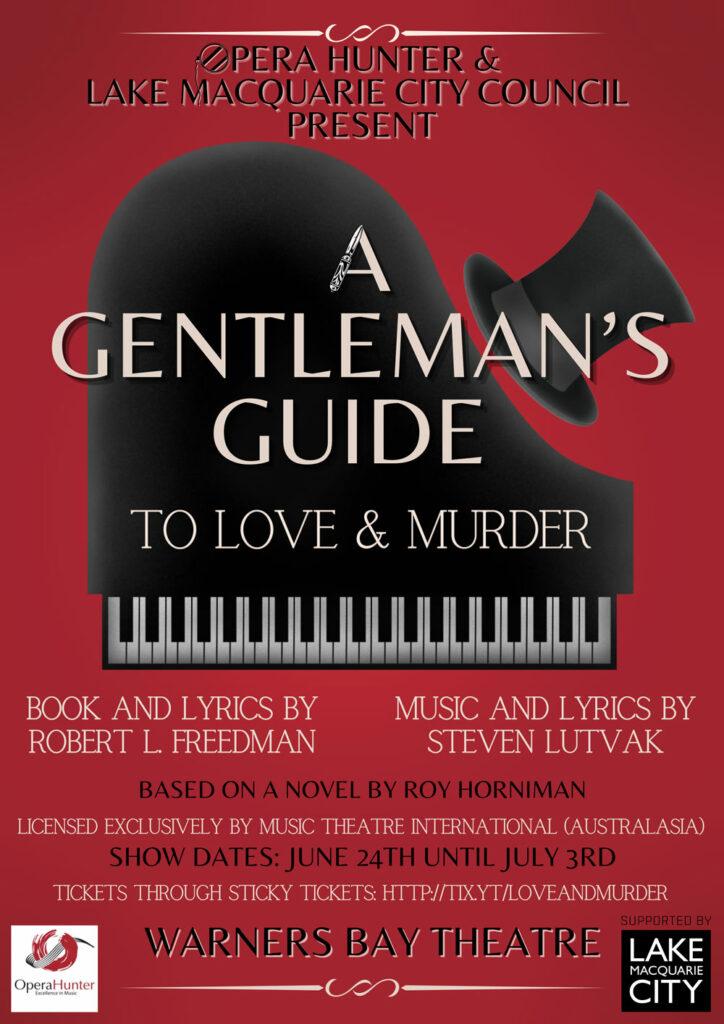 BOOK TICKETS
Tickets available from Sticky Tickets
FULL PRICE TICKETS – $40
CONCESSION – $35