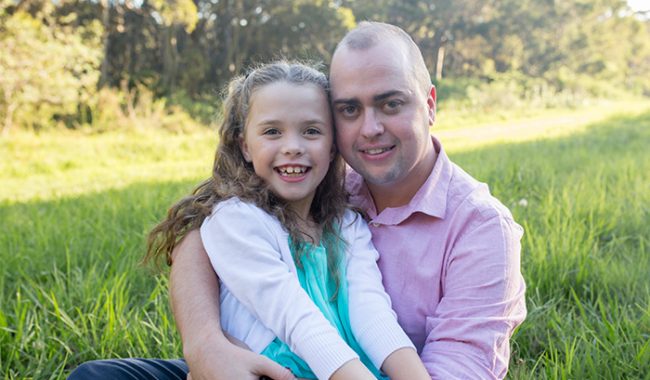 Noted Novocastrian performer John Radvan returns to the theatre as The Captain, and his daughter Liliana plays one of the children Marta.
This is John's second time in The Sound of Music having played Kurt at just 10 years old, his first show ever. He has been performing ever since in many different plays, musicals, cabaret, film and radio for most of Newcastle's leading companies.
John feels that musicals are his forte, appearing as Jack in Into the Woods, Adam in Children of Eden, Freddy in My Fair Lady, and Peter in Jesus Christ Superstar. He earned CONDA nominations for his roles as Marius in Les Miserables and Henrik in A Little Night Music. Other musical appearances include Songs For A New World, Abelard and Heloise, Svengali, Carousel, Oliver!, and Lucky Stiff. He last appeared with Opera Hunter many years ago in La Belle Helene.
Play credits include Romeo and Juliet as Romeo, The Crucible as Reverend Hale, The Unexpected Guest, Ghost Train, The Wedding of The Year, And Then There Were None, On Monday Next and The Meaning of Mum.
John has also worn the Directors cap for Rent in 2006, for which he was nominated for the Best Director CONDA, and Neil Simon's Prisoner of Second Avenue. He is excited to be appearing in a full production again, for the first time after an eight year hiatus.
This is John's daughter Lily's first time on stage. She was tempted to become a performer after watching (and joining) her Dad shamelessly perform showtunes in the family lounge room since birth. Lily also learns piano from Christine Williams and spent her earlier years in ballet school.