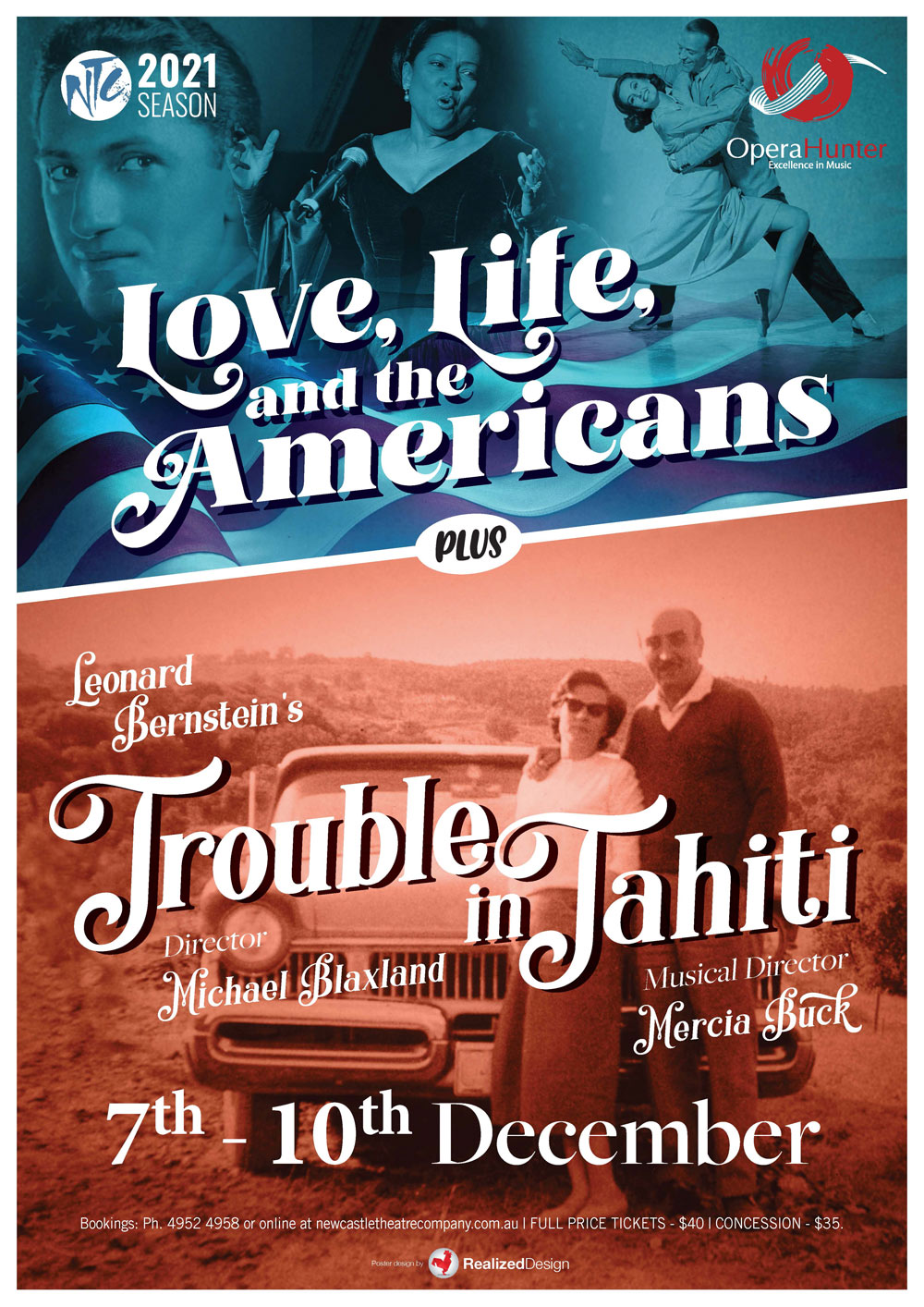 Love, Life and the Americans, & The Leonard Bernstein Opera – Trouble in Tahiti
At last we are able to offer you a great night's entertainment with a season of the double-bill: LOVE, LIFE & THE AMERICANS, & THE LEONARD BERNSTEIN OPERA – TROUBLE IN TAHITI.
Brooke Littlewood, Danny Folpp, Beth Traynor, Theo Williams & Luke power sing their hearts out in this short opera about suburban life in the 1950s where nothing ia as it seems. Music styles range from Jazz, quirky classical, pastiche of movie music to the highly dramatic. The script, written also by Bernstein, is sharply incisive in depicting the deep discontent troubling the American Dream.
BOOKINGS
Ph. 4952 4958 or online at newcastletheatrecompany.com.au
FULL PRICE TICKETS – $40
CONCESSION – $35
LOCATION / DATE / TIME
Newcastle Theatre Company
WEDNESDAY 7TH – 7.30 pm
THURSDAY 8TH – 7.30 pm
FRIDAY 9TH – 7.30 pm
SATURDAY 10TH – 1,30 pm